High Fidelity release
Posted 21 October 2015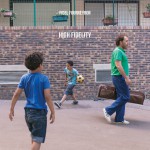 High Fidelity, Fidel Fourneyron's new solo album will be released on november 12th !
We invite you to the released concert, on October 12th at Le Carreau du Temple, Paris,
As part of Jazz Fabric of ONJ Olivier Benoit, and of Jazzycolors festival.
The secund part will be  Michele Rabbia  trio:
MICHELE RABBIA, percussions
GARTH KNOX, alto
DANIELE ROCCATO, contrebasse
More infos here !