Un Poco Loco
Fidel Fourneyron

: trombone

Geoffroy Gesser

: saxophone ténor, clarinette

Sébastien Beliah

: contrebasse
Un Poco Loco is recipient of Jazz Migration 2016 !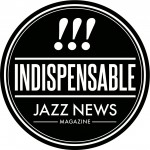 Un Poco Loco is what you get when you put together three French modern-day improvisers and let them revisit the bebop repertoire of the 1940s and 50s, with a preference for standards spiced up with an exotic je ne sais quoi.
This new trio digs up lesser-known or unexpected themes and chisel its way — both whimsically and respectfully — through form, timbre and counterpoint, blurring the frontiers between written and improvised music.
The three long-time friends, who are all active members of the Parisian stage always try to keep in mind the acoustic elegance of the West Coast sound as well as the rhythm and melodic power of 1930s jazz, thus adding their own particular grammar as contemporary musicians to the existing musical language. Their three voices blend, collide, and cross paths — building a new, spontaneous and lively composition.

Indispensable – Jazz News          Etoiles 2014 – Culture Jazz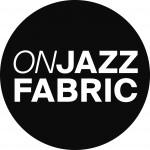 Press
"First, the beauty of individual and collective sound of this little chamber orchestra, the quality of gesture and the accuracy of writing …" 
Franck Bergerot – Jazz Magazine
"Excellent and surprising Un Poco Loco " 
Matthieu Jouan – Citizen Jazz
"One can always invent from tradition, when it's so well understood." 
Vincent Cotro – Jazz Magazine
"Extremely enjoyable album from end to end"
Sophie Chambon – Les Dernières Nouvelles du Jazz
"An astonishing virtuosity, lots of energy — in short, enough to have a great time with them. Bravo, gentlemen, and encore!" 
Philippe Méziat – Jazz Magazine
"One of the nicest bands to have seen the light of day recently" 
Jazz Magazine
Boléro
Since may 3rd 2016 le Boléro de Ravel's Boléro is off-patent : on this occasion, french national radio France Musique offered Un Poco Loco to play its own version : here it is !
Un Poco Loco is distributed by Umlaut Records :