High Fidelity
Fidel Fourneyron

: Trombone
Fidel Fourneyron's trombone solo album !
Released on UMLAUT RECORDS – NOV. 12, 2015.
High Fidelity is one-trombone show.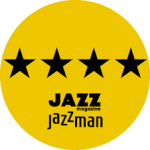 It is the result of many years of experimenting and thinking about the instrument in the most diverse contexts, which allowed Fidel Fourneyron to gradually build a very personal and unique musical grammar.
Listening to a soloist means sharing a musician's intimacy for a little while, feeling the slightest intention, hearing every single breath. Fidel's trombone opens up to you, it sings and blows, bawls, screams and stops, gasps, mumbles and babbles …
High Fidelity is not an improvised music record. As Fidel Fourneyron is very much concerned about the way music can tell a story, he has thus chosen to deliver a chiseled album devoid of all superfluous chatter.
It is a series where each miniature — born from one sound, one gesture, one precise idea — becomes an exciting playground.
The constraints of monophony, as well as the limitations of the instrument, lead the improviser to focus, choose his actions carefully and be crystal clear about his intentions.
In concert, Fidel follows the same logic and continues to articulate his idiomatic way of playing, progressively taking liberties with the space he has built for himself.
High Fidelity was produced by Nicolas Sandret.
High Fidelity is distributed by Umlaut Records.
Press
"Fascinating and courageous"
Jean-Jacques Birgé, Médiapart, Nov. 23, 2015
"The audience was mesmerized by this thing that breathes — it's a physical performance, but there's also a lot of humor, a lot of commitment and a lot of presence; he is someone who addresses the audience, who makes people feel welcome, and that means a lot … "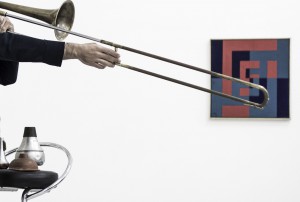 Anne Montaron – La matinale culturelle – France Musique, Nov. 13, 2015

"High Fidelity follows in the footsteps of the great solos of the 1970s-80s — more methodical than something by Paul Rutherford, on a wider range than Albert Mangelsdorff, more concise than either of them, and in this all-encompassing way that allows him to jump from the Duke Orchestra to Olivier Benoit's ONJ as easily as one changes his tie."
4 stars Jazz magazine
Frank Bergerot, Jazz magazine, November 2015
"Fidel Fourneyron is a textbook example of the generation of musicians he belongs to: absolutely versatile, extraordinarily open-minded, with extremely demanding musical standards — all of this with the utmost simplicity.
The compulsory elements of the genre (multiphonic sounds, highly expressive mutes, heterodox ways of playing) are all there […] but what matters lies somewhere else, in the carefully crafted vocabulary which eventually gives birth to its own grammar, to its specific language. "
Xavier Prévost, Dernières Nouvelles du Jazz, Nov. 30, 2015
"Fidel Fourneyron's technique is astonishing, his instrument whispers and groans without ever showing off or falling into the trap of virtuoso complexity. High Fidelity is a short record — balanced, very thought-out. Chiseled, one might say. With it, we take a dive into the world of a young man and his love for the trombone."
Franpi, Sun ship, Nov. 12, 2015

Photo :
Drawings and paintings:
(By order of appearance in the slide show)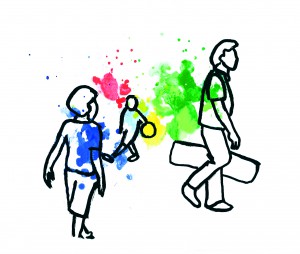 Guillaume Beguinot
Romain Andriamanohy
Elie Duris
Wéllé Koné
Simon Lambert
Simon Lambert (photo)
Daniel Fourneyron
Maïté Gourjault
Fidel Fourneyron